Land Brokerage & Auctions
Private Sales. Open Market. Auction Services.
National Reach. Local Expertise.
Peoples Company's land brokerage and auction service utilizes a unique infrastructure, processes, personnel, and innovative marketing strategies to provide the highest level of service while achieving client goals. Clients depend on our experienced team of land professionals to determine and implement the proper strategy to set a client's land apart from alternative properties and ensure maximum exposure.
Collaboration among our team is a crucial component to our success in the land business. Peoples Company team members are encouraged to share leads, ideas, market knowledge, and strategies with one another. This level of collaboration has allowed Peoples Company to create an environment where team members trust each other, respect boundaries, share and cooperate on leads, and consistently deliver results at a high level.
Trusted Professionals
For over 50 years, Peoples Company has been dedicated to helping clients buy and sell land with industry-leading service. Our experienced land professionals specialize in traditional listing services, public auctions, and online auctions nationwide.
Award-Winning Brokerage Platform
Peoples Company listens to client needs and leverages its full-service land transaction platform to deliver the highest caliber services to achieve client objectives with exceptional service, superior marketing, and extensive industry knowledge.
LEARN MORE ABOUT OUR LAND TRANSACTION SERVICES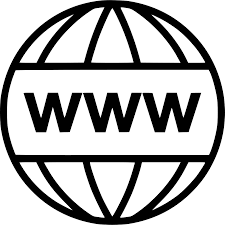 Innovative Website
Industry-leading website which includes downloadable FSA maps, soil maps, plat maps, and aerial photography.
Custom Marketing
Designing custom marketing materials for every land listing and auction through our in-house, award-winning graphic design team giving each property a distinct identity.
Continuous Communication
Continually communicating with our clients through regular interaction and updates as well as supplying them with quarterly Listing Activity Reports.
Multiple Listing Service
Promoting all land listings and auctions on websites across all segments of the real estate industry including REALTORS® Land Institute, Lands of America, Land and Farm, and more.
Direct Mail Campaigns
Delivering direct mail campaigns including our newsletter and email blast featuring blog articles, new listings, and upcoming auctions.
Mobile Bidding Auction App
Creating opportunities for buyers anywhere in the world with our versatile mobile auction app and online bidding, eliminating the need to be physically present at the auction.
Social Media
Utilizing our extensive social media platforms, targeted ad campaigns, and company blog to maximize exposure of listings and auctions.
Closing Services
Working directly with client's attorneys, lenders and other trusted advisors throughout the entire closing process.
Certified Auctioneers
Leveraging our award-winning auction team with auctioneers holding the highly-regarded Certified Auctioneers Institute designation.
Specialty Property Websites
Peoples Company Multi-Parcel Land Auction
A farmland auction, when executed professionally, can be the ultimate solution and value creator for landowners when the decision is made to sell all or part of their land holdings. A lot goes into a farmland auction compared to a traditional listing and getting the details right is absolutely critical to the success of the sale.
Maximizing Sales Price
Our award-winning land auction team executes on every detail to ensure each auction is a success.
---
Work With An Award-Winning Team
Peoples Company is proud to have received several notable industry awards.
AWARDS AND RECOGNITION
---
Peoples Company land professionals are members of the REALTORS® Land Institute (RLI) and adhere to the highest standards of the industry. RLI is an organization tailored specifically to land professionals throughout the country, many of whom have achieved the Accredited Land Consultant (ALC) designation. These individuals are highly productive with a proven track record, they strive to arm themselves with the latest market knowledge in their areas, and they execute their business with the utmost professionalism. Peoples Company is a member of RLI at both the state and national level and annually attends the National RLI Conference.
Connect With A Brokerage Expert
Meet The Team
Meet our team of dedicated Brokerage professionals.
Fill out the form below to request a proposal or communicate with a Peoples Company Brokerage expert.
Land Brokerage & Auction Blog Posts
Land Matters
Stay current on the land market by having our land reports delivered to your inbox.