Grant County, WI
105.00 Acres M/L
105 Acres County Road D |
Livingston, WI 53554 |
Listing #17128
$855,750
Property Info
Description
Peoples Company is honored to introduce this exceptional opportunity to own 105± acres of highly sought-after Grant County land. You'll find this masterpiece in the heart of Grant County just west of Livingston off County Road D. As soon as you arrive at the gated property, a breathtaking view of hundreds of majestic Walnut trees greets you. If you are searching for an extraordinary property with unparalleled views of the picturesque valleys and terrains of Grant County, look no further than this hidden gem. This property boasts multiple "Million-Dollar" views, providing a stunning 360-degree panoramic perspective.
The farm consists of 105± total acres with 41.03 FSA cropland acres. The tillable soils boast an NCCPI value of 57.8, with the primary soil type being Palsgrove silt loam. The property has 27.47 acres enrolled into the Conservation Reserve Enhancement Program, expiring in 2033 with an annual payment of $3,791. The remaining 13.56 acres are currently leased to a local farmer. Contact the agent for lease details.
This particular area of Grant County is well-known for its Boone & Crockett class whitetails. With 105± acres of land, there are plenty of opportunities to cultivate and ultimately harvest trophy-class whitetail. The farmland offers an abundance of food sources, which means there is an ample supply of vegetation in both the spring and fall months. The property boasts several mature blocks of hardwoods and heavily timbered draws throughout, creating many great pinch points that would be perfect for bowhunting. Moreover, there are various elevated spots where a tower stand can be erected to oversee the rolling hillsides and deep valleys. Water is a critical factor in holding and harvesting mature whitetails, and this property is fortunate enough to have a natural spring on the western part of the property. The property also borders the Crow Branch Class II trout stream providing year-round water sources to support a substantial wildlife population. Whether you're looking for an add-on to an existing farm operation, a premier hunting destination, an investment property, or a place to build a beautiful home, check out this incredible property.
Legal Description
Part of the NE1/4 NW1/4; Part of the NW1/4 NE1/4; SE1/4 NW1/4; SW1/4 NE1/4; Part of the SE1/4 NE1/4 of Section 20, Township 5 North, 1. West, Grant County. Exact legal to be taken from Title Commitment.
Directions
From Livingston, Wisconsin: Travel west on County Road E for two miles. Keep right and continue on W County Road E for two miles. Turn left onto County Road D. Travel for one mile. The property is on the right (west) side of the road. Look for the Peoples Company sign.
From Platteville, Wisconsin: Travel northwest on Highway 81 for two miles. Turn right onto County Road D. Continue for ten miles. The property is on the left (west) side of the road. Look for the Peoples Company sign.
Sign On Property: Yes
Parcel Number: 012.00410.0000, 012.00405.0000, 012.00406.0010, part of 012.00404.0000, part of 012.00407.0000
School District: Iowa Grant
General Area: West of Livingston
Gross Taxes: $1,138.66
Possession: At Closing; subject to the tenant's rights
Terms: Cash/Conventional
---
Interactive Map
Use the Interactive Map to explore the property's regional location. Zoom in and out to see the property's surroundings and toggle various mapping layers on and off in the Map Layer Menu.
---
Video
Click the "play" button below to watch an aerial drone video of this property.
---
Photos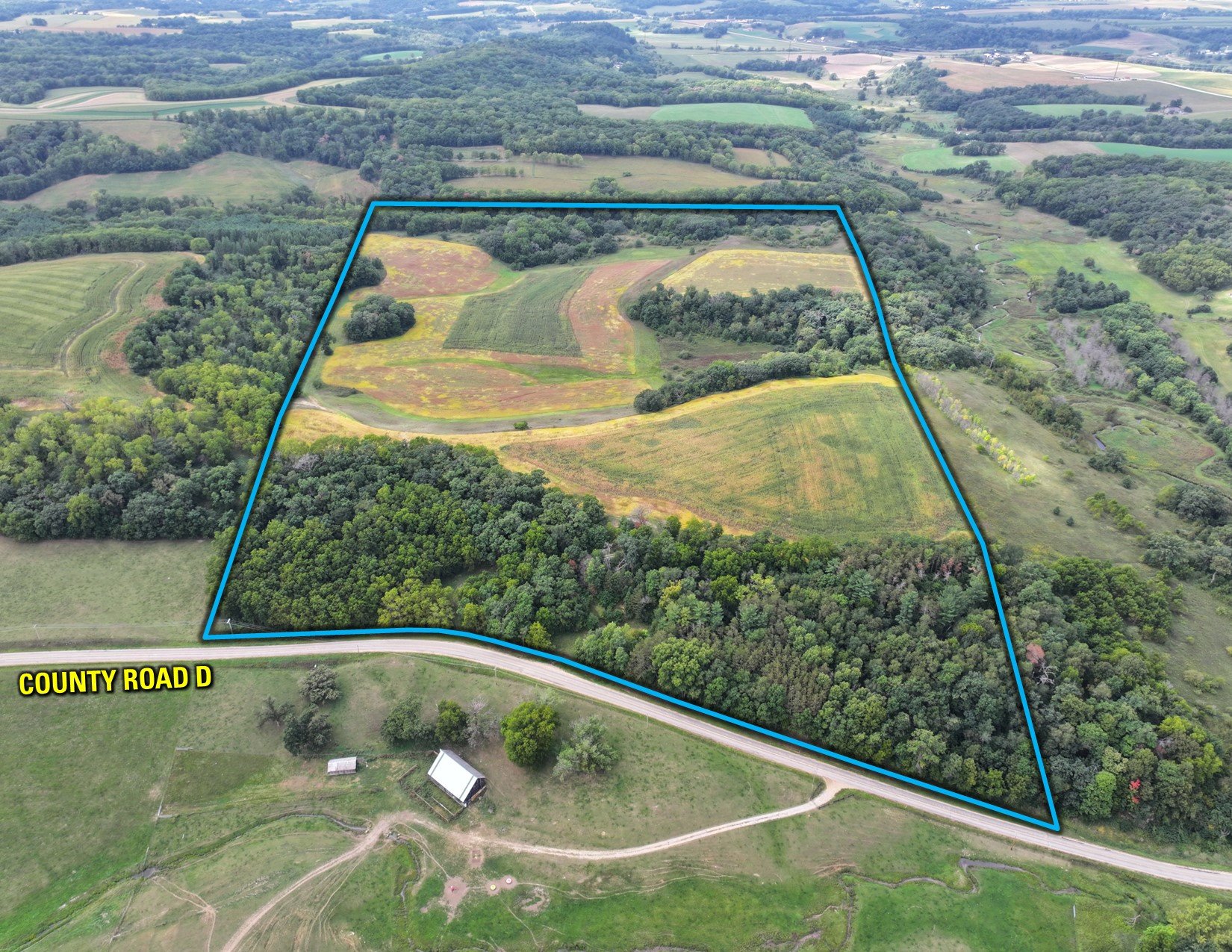 Listing Photos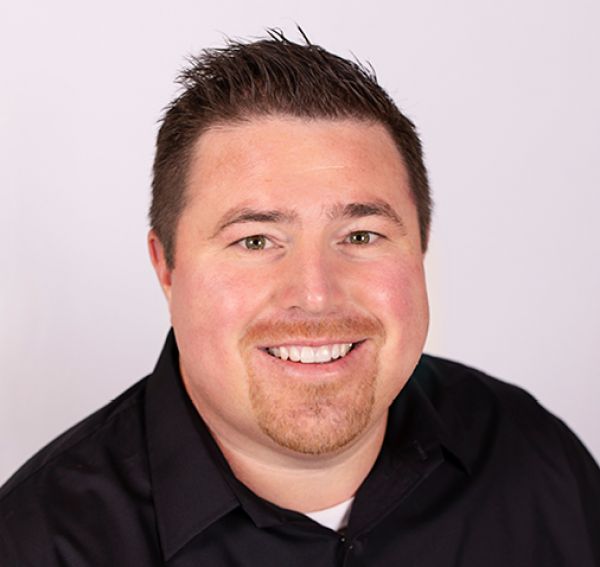 Adam Crist
REALTOR®
Adam.Crist@PeoplesCompany.com
Office: 608.482.1229
Mobile: 608.482.1229

Listings
Listing #17055 - 216.76 acres in Green County, WI
Listing #16991 - 80.00 acres in Dane County, WI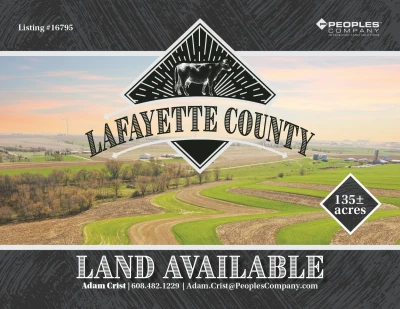 Listing #16795 - 135.00 acres in Lafayette County, WI
Listing #16806 - 137.75 acres in Richland County, WI