Franklin County, WA
141.40 Acres M/L
1081 Glenwood Rd |
Pasco, WA 99301 |
Listing #15786
$6,500,000
Property Info
Description
SEALED BIDS DUE JULY 22, 2022 – ALL OFFERS CONSIDERED IN WHOLE OR PART
This winery and vineyard asset lies approximately twenty-three miles Northwest of Pasco, WA in southeast Washington State. The physical address of the winery facility is 1081 Glenwood Road, Pasco, WA 99301 and the entire asset is within the newly approved White Bluffs American Viticultural Area, a sub-appellation of the Columbia Valley AVA. The sale of this property includes planted vineyards, retail tasting room space, wine production areas, barrel storage facilities, equipment shop, main shop/residence, and two farm employee homes. Wine production equipment, farming equipment and existing inventory are available to be purchased separately if desired.
Per the Franklin County Assessor, this asset includes four tax parcels with 141.4 +/- total deeded acres and an additional 8.0 +/- acres that have Seller owned vines on them but the underlying acres are owned by the Washington State Department of Natural Resources (DNR). A lease is currently being negotiated with DNR on these acres. In total, there are 122.1 +/- acres of planted, mature vines that have multiple varieties of grapes currently being produced. The remaining deeded acres consist of approximately 5.9 plantable acres with irrigation water, building sites, roads, rangeland, and parking areas.
In addition to its location within the White Bluffs AVA, a distinguishing feature of this vineyard is its certification as a Low Input Viticulture and Enology (LIVE) vineyard. LIVE produced wines are independently certified to meet cutting-edge international standards of environmentally and socially responsible wine growing in the Pacific Northwest. LIVE is one of the most respected sustainability programs in the wine world and its members must complete a series of reporting requirements each year to document their compliance with LIVE standards in the vineyard as well as in the winery.
Elevation of the property runs from approximately 750 feet to 925 feet and annual rainfall for this area averages seven to eight inches per year, per the USDA Natural Resources Conservation Service. Soils on the property are primarily made up of Sagehill very fine sandy loam and Royal fine sandy loam with gentle 0% to 10% slopes throughout the planted vineyards. The included irrigation water rights are accessed via the South Columbia Basin Irrigation District and this property is located within a block that has been paid off. Per the Franklin County Planning Department, the property is located within an Agricultural Production Zone (AP-20) with a minimum parcel size of 20 acres.
*All offers subject to third party approval*
Directions
From Pasco head North on Road 68. Continue right onto Taylor Flats Road and proceed North. Take a left on Eltopia West Road and the Taylor Flats Vineyard will be on your left. Continue West until you reach Auburn Road and turn right. Head North and turn left on Glenwood Road. The winery and the Glenwood Vineyard will be on your left.
Parcel Number: #126390140, #126390110, #123080014, and #126390171
General Area: Washington State
Gross Taxes: $27,467.70
Possession: Upon closing
Terms: To be negotiated
---
Video
Click the "play" button below to watch an aerial drone video of this property.
---
Attachments
---
Photos
Listing Photos
Adam Woiblet
AGRIBUSINESS TRADING GROUP
Adam@AgTradeGroup.com
Office: 509.876.8633
Mobile: 509.520.6117

Listings
Listing #16997 - 435.20 acres in Adams County, WA
Listing #16994 - 32.84 acres in Jackson County, OR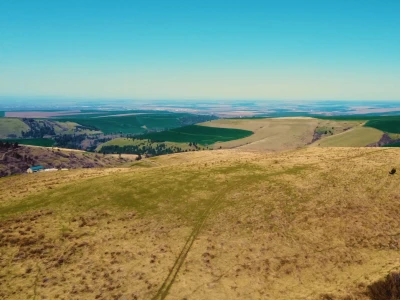 Listing #16174 - 996.61 acres in Walla Walla County, WA
Listing #16965 - 7170.10 acres in Custer County, MT