Washington County, ID
663.90 Acres M/L
Hill Road |
Weiser, ID 83672 |
Listing #16498
Property Info
Description
SEALED BIDS DUE NOVEMBER 30TH! Located in the highly productive Treasure Valley, this irrigated farm asset is comprised of 663.90 +/- deeded acres near Weiser, Idaho in the southwestern portion of the state. Approximately half of the land in the valley is irrigated, primarily through an extensive series of canals originating from the Snake River. The agriculture sector is a fundamental part of Idaho's economy, communities, and way of life.
There are 520.88 tillable acres per the Washington County Farm Service Agency. The tillable acres are currently under a lease through 2023 to a local farmer who pays annual cash rent. The farm has historically been farmed under an annual crop rotation, using typical farming practices for the area. The primary crops grown on this farm have included alfalfa, corn, and wheat with an occasional vegetable crop such as potatoes. The tenant is responsible for all farming costs, including utilities and pumping costs; the landowner pays all property taxes.
Water rights are served via surface water from the Buttermilk Slough and Lower Payette Ditch Company. Irrigation water is pumped via a farm-owned pumping station to a mainline, which then distributes the water to the individual pivot systems and wheel lines that cover the corners of the farm.
Structures, included in the sale, consist of a 3,800 +/- square foot Quonset shop and 4 grain bins. The grain bins are currently used for miscellaneous storage by the tenant. The farm sits atop a plateau that overlooks the surrounding valley and provides magnificent views; a future homestead could be built onsite, subject to Washington County's approval. Per the Washington County Planning & Zoning Department, the property is in an 'A1 Agricultural Zone.' Parcels must be 1 acre or 20 acres or greater, anything between 1-19 acres are non-conforming lot sizes.
Access to the data room containing full information on the leases, buildings, etc. will be granted upon execution of a Non-Disclosure Agreement. Please visit https://irrigatedauctionpnw.com/
Legal Description
Exact Legal Descriptions to be taken from the Title Commitment.
Directions
From Weiser, ID: Travel south on US Highway 95 for 3 miles before turning left and heading east on Feltham Road. Travel east on Feltham Road for 1 miles before turning right onto Hill Road. Travel south on Hill Road for .25 miles and the farm will be on the east side of the road.
Sign On Property: Yes
General Area: South of Weiser, ID
Net Taxes: $4,872.18
Auction Date: Nov 30, 2022
Possession: At Closing, Subject to Tenant's Rights
Terms: Cash/Conventional
---
Auction Details
For more information on this sealed bid auction, please visit https://irrigatedauctionpnw.com/
---
Interactive Map
Use the Interactive Map to explore the property's regional location. Zoom in and out to see the property's surroundings and toggle various mapping layers on and off in the Map Layer Menu.
---
Video
Click the "play" button below to watch an aerial drone video of this property.
---
Attachments
---
Photos
Listing Photos
Adam Woiblet
AGRIBUSINESS TRADING GROUP
Adam@AgTradeGroup.com
Office: 509.876.8633
Mobile: 509.520.6117

Listings
Listing #16997 - 435.20 acres in Adams County, WA
Listing #16994 - 32.84 acres in Jackson County, OR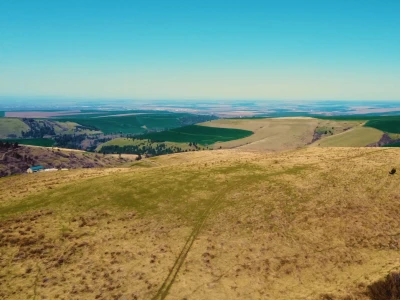 Listing #16174 - 996.61 acres in Walla Walla County, WA
Listing #16965 - 7170.10 acres in Custer County, MT