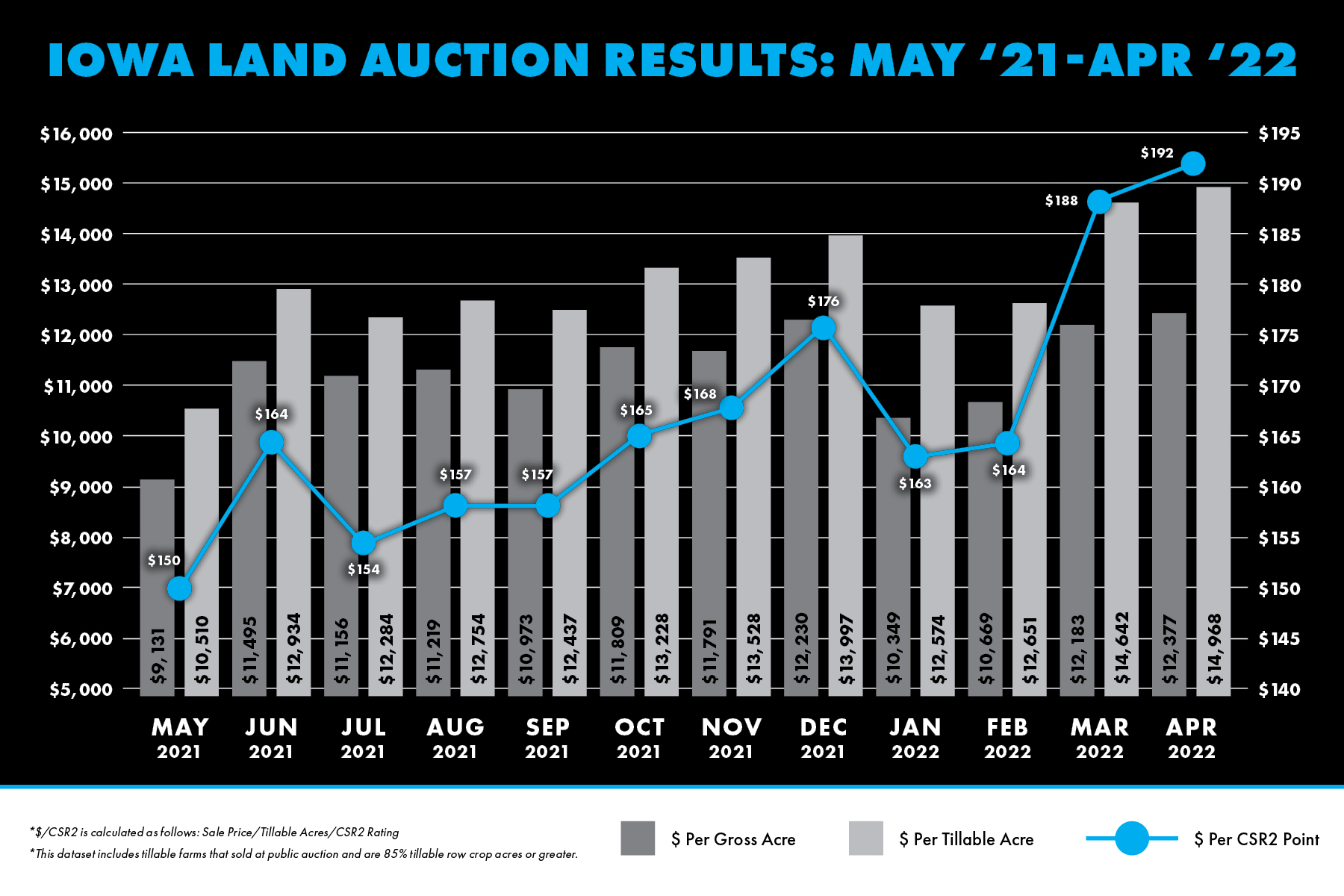 During the month of April we saw 73 tracts sell at public auction in Iowa, bringing over 8,600 acres to the market. This is down slightly from March's 92 tracts and 9,859 acres. The 73 tracts brought a total of $103,780,469 with an average dollar per acre of $12,477, average dollar per tillable acre of $14,969 and average dollar per CSR2 of $192. The $/CSR2 is up 2% from March's average of $189/CSR2 and up 11% from the Q1 2022 average of $174/CSR2.
The high $/CSR2 sale of the month went to a Jackson County cropland farm with 151 acres and a CSR2 of 54.78, bringing $16,000 per acre and a whopping $310 per CSR2.
The high $/gross acre sale went to a Sioux County cropland farm with 41.4 acres and a CSR2 of 90.4, bringing $23,500 per acre or $273 per CSR2.
Peoples Company had several sales in Iowa this month, bringing 1,185 acres to the market and matching the overall $/CSR2 average of $192 per point.
Peoples Company Auctions:
Listing #16045 - 534.5 Acres M/L in Allamakee & Clayton County, Iowa
Listing #16060 - 116.17 Acres M/L in Carroll County, Iowa
Listing #16051 - 80 Acres M/L in Iowa County, Iowa
Listing #16078 - 194 Acres M/L in Buchanan County, Iowa
Click here to view the Iowa Land Values Update for 2022 Quarter 1.
Below is a map of the auction data for April 2022.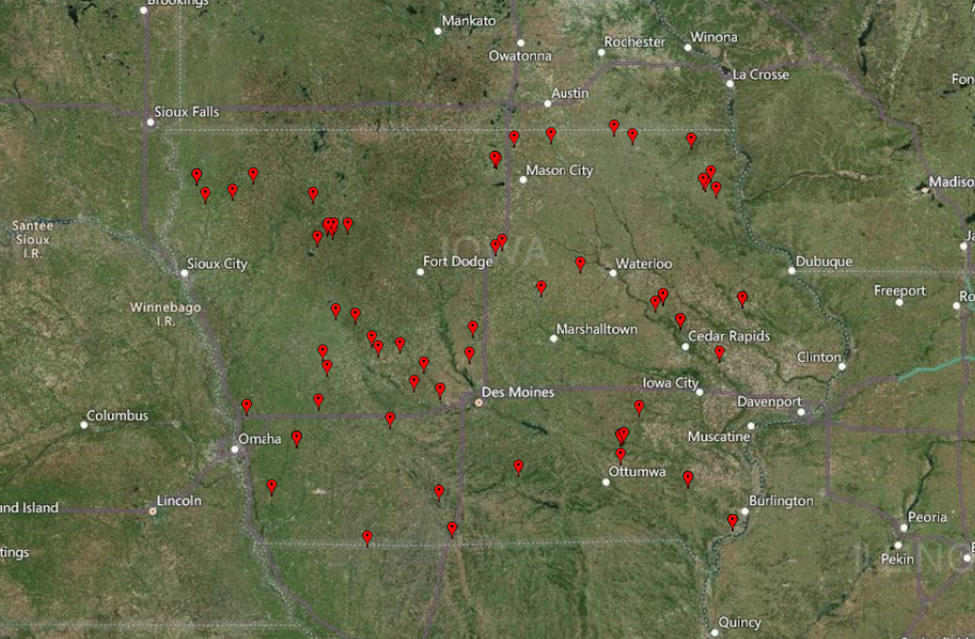 Below are results for land auctions that occurred in April 2022. These are all agricultural real estate auctions containing greater than 35 acres. Dollar per CSR2 was calculated only for those tracts containing greater than 85% tillable with minimal improvement contribution. Data is presented on a monthly and quarterly basis, and can be found on our website: https://peoplescompany.com/