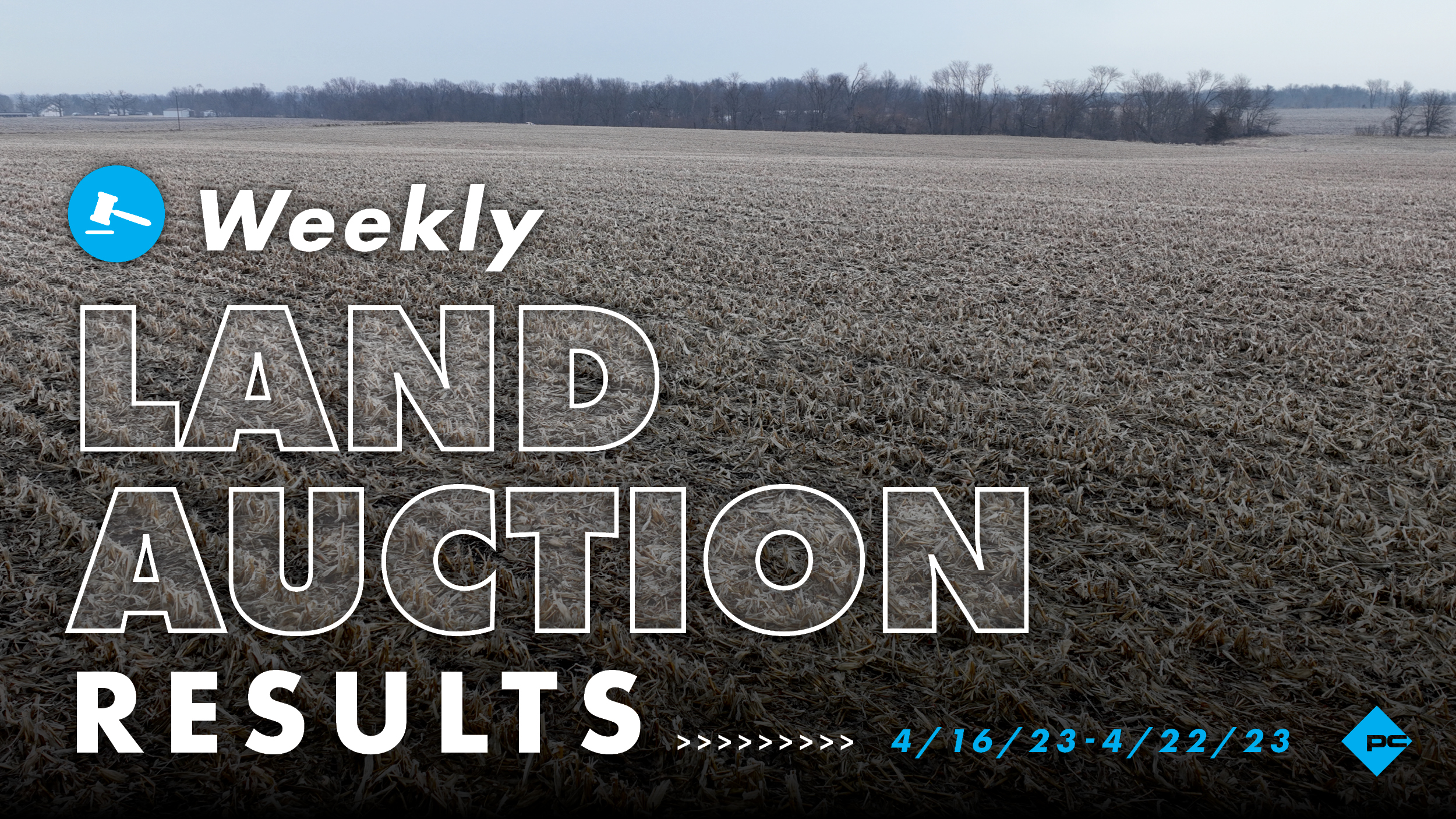 The week of April 16 was a slow one in Iowa auctions. There were only four tracts that sold, with 450-acres changing hands. If you recall, Peoples Company only calculates an average for dollar per acre, tillable acre and CSR2 point for weeks with five or more tracts selling.
Tracts Sold: 4
Average $/Acre: n/a
Average $/Tillable: n/a
Average $/CSR2: n/a
1 Week % Change: n/a
Change from Q4 2022: n/a
The high dollar-per-acre sale of the week went to Peoples Company's Howard County 80-acre cropland farm. It sold for $12,200 per acre or $178 per CSR2.
The high dollar-per-CSR2 sale of the week was a Plymouth County 151-acre cropland farm that sold for $10,000 per acre or $244 per CSR2.