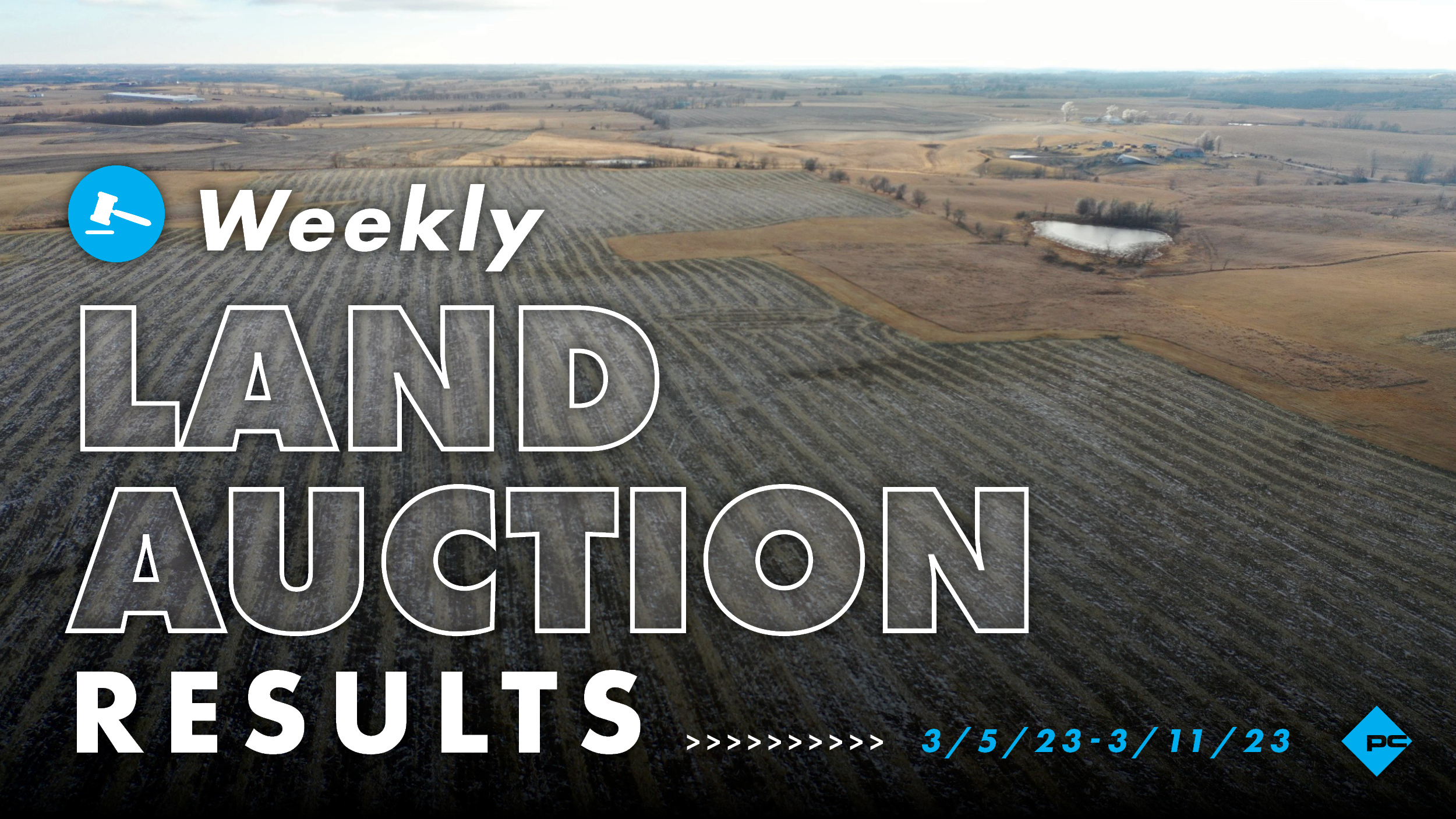 There were 33 tracts of land offered at public auction in Iowa March 5 through 11, 2023, 29 of which sold during bidding. During these auctions, there was a total of 3,258 acres available for purchase and of those acres, 85% were tillable.
Iowa Results
Tracts Sold: 29
Average $/Acre: $11,237
Average $/Tillable: $15,341
Average $/CSR2: $203
1 Week % Change: +9%
Change from Q4 2022: +12%
The high sale of the week went to a two-tract auction in Plymouth County. Both tracts sold for $24,000/acre or $257 and $258 per CSR2.
Below is a chart tracking the weekly change of $/CSR2 over the past 12 months.
Illinois Results
Tracts Sold: 6
Average $/Acre: $14,490
Minnesota Results
Tracts Sold: 4
Average $/Acre: N/A