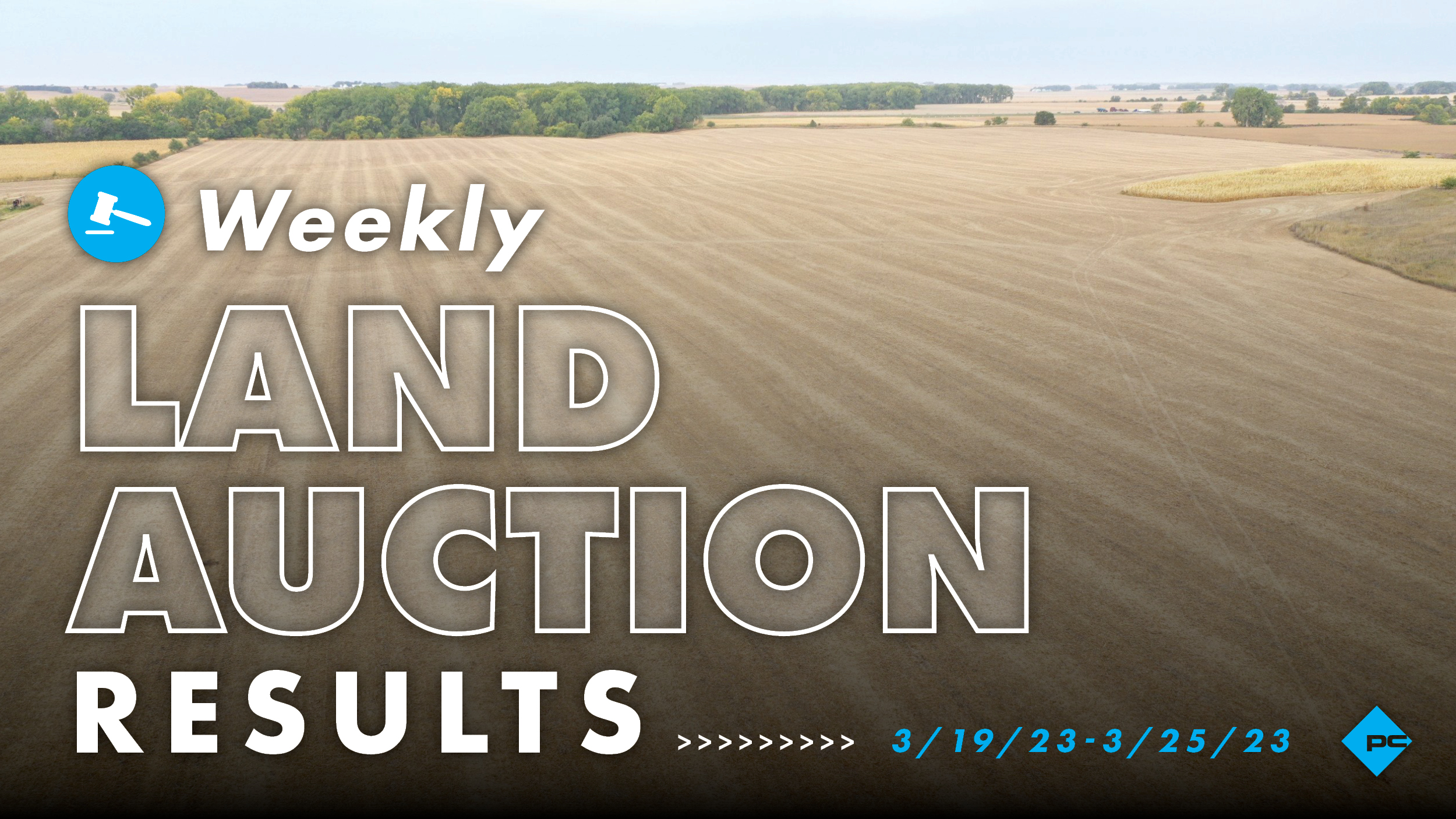 There were 33 tracts of land offered at public auction in Iowa March 19 through 25, 2023, 32 of which sold during bidding. During these auctions, there was a total of 3,118 acres available for purchase and of those acres, 92% were tillable.
Iowa Results
Tracts Sold: 32
Average $/Acre: $10,884
Average $/Tillable: $12,356
Average $/CSR2: $164
1 Week % Change: +1%
Change from Q4 2022: -10%
The high sale of the week went tract six of a Story County auction. The 43.31-acre cropland farm sold for $17,000 per acre or $203 per CSR2.
Below is a chart tracking the weekly change in dollar per acre, dollar per tillable acre, and dollar per CSR2 over the past 12 months.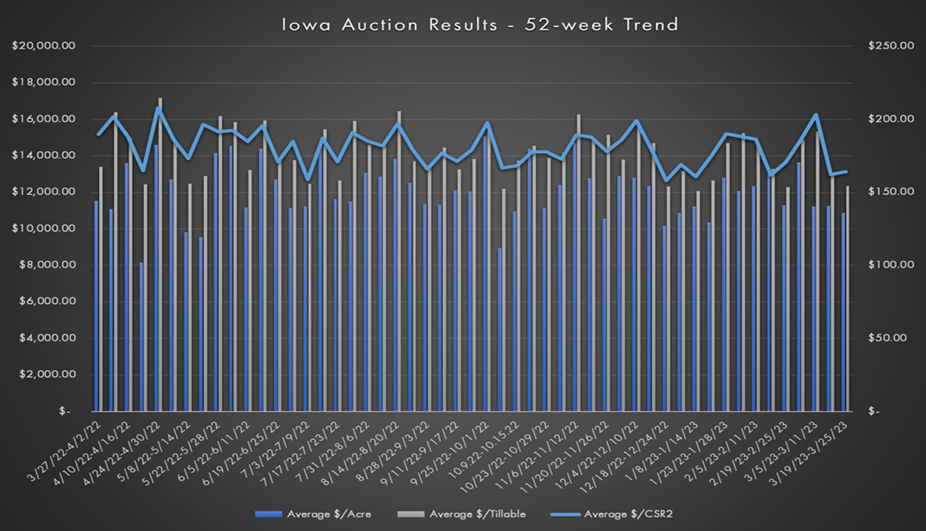 Minnesota Results
Tracts Sold: 7
Average $/Acre: $11,719
Average $/Tillable: $12,822
Average $/Point: $143
Missouri Results
Tracts Sold: 15
Average $/Acre: $6,947
Average $/Tillable: n/a
Average $/Point: n/a
Nebraska Results
Tracts Sold: 7
Average $/Acre: $10,878
Average $/Tillable: $13,048
Average $/Point: $173