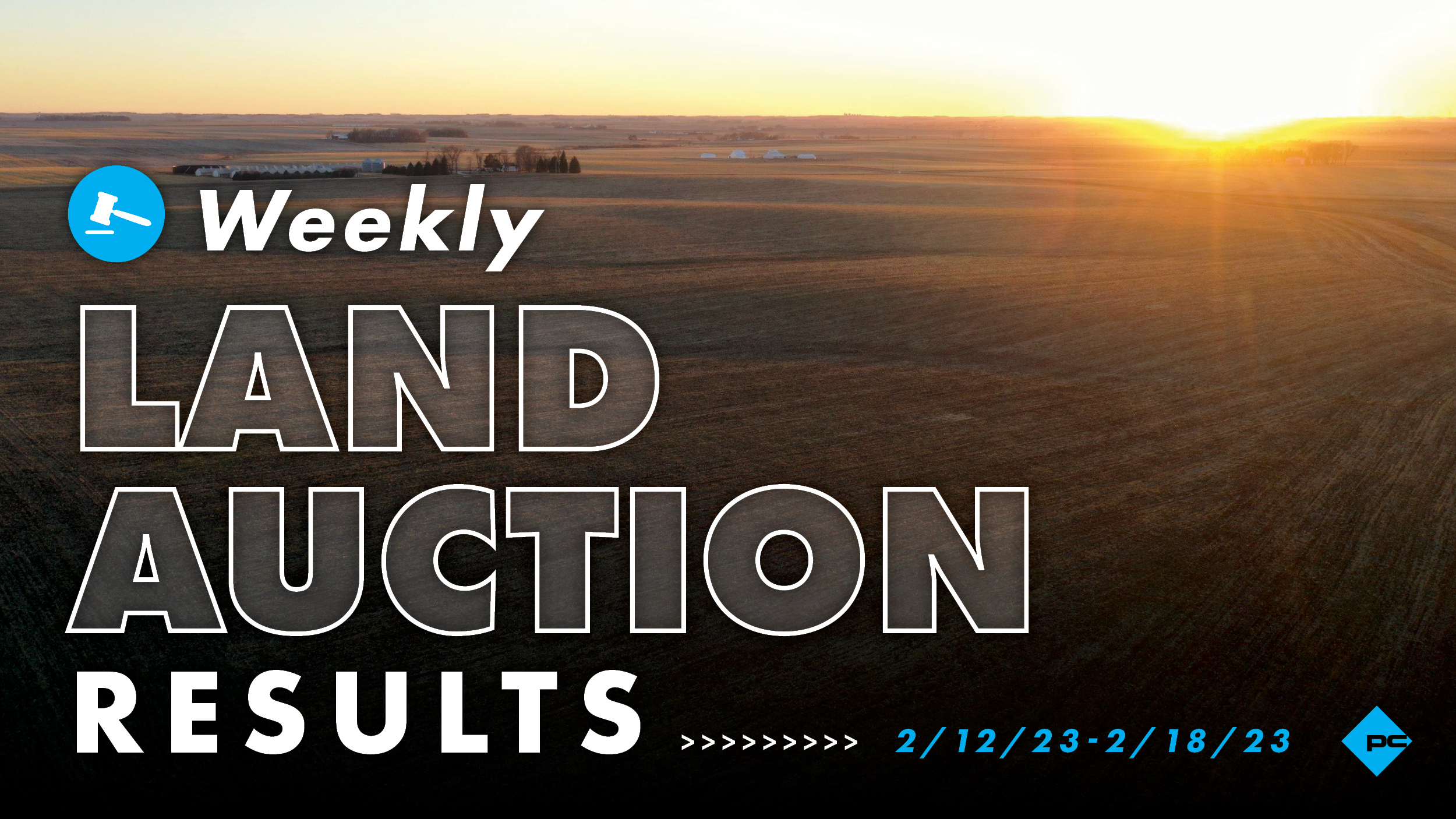 There were seven tracts of land that were offered at public auction in Iowa February 12-18, 2023. During these auctions, there was a total of 910 acres available for purchase and of those acres, 98% were tillable.
Iowa Results
Tracts Sold: 7
Average $/Acre: $12,914
Average $/Tillable: $13,173
Average $/CSR2: $161
1 Week % Change: -14%
Change from Q4 2022: -12%
The high sale of the week went to a Washington County 115-acre cropland farm that sold for $16,400 per acre. With a 5% buyer's premium, that equates to $17,220 per acre or $201 per CSR2.
Below is a chart tracking the weekly change of $/CSR2 over the past 12 months.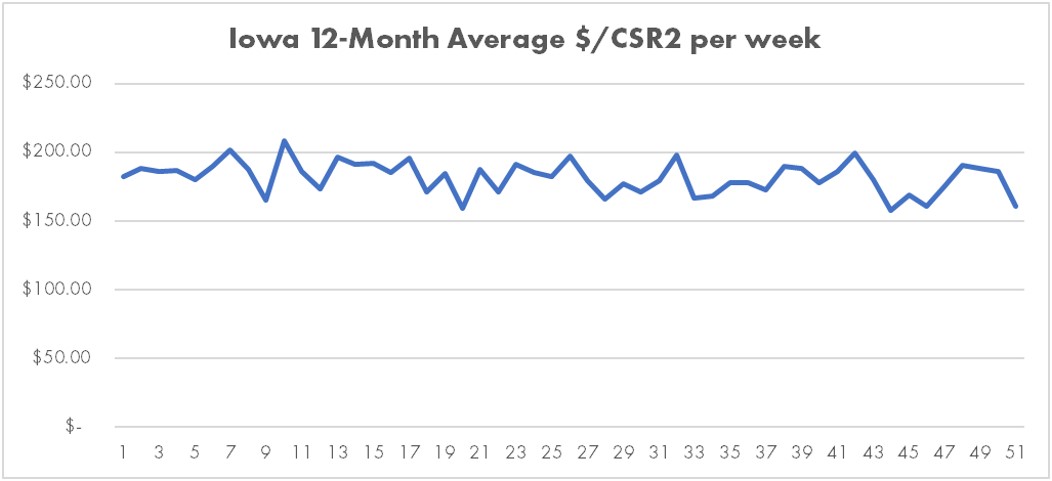 North Dakota Results
Tracts Sold: 6
Average $/Acre: $6,850
Average $/Tillable: $6,882
Average $/Point: $80.19