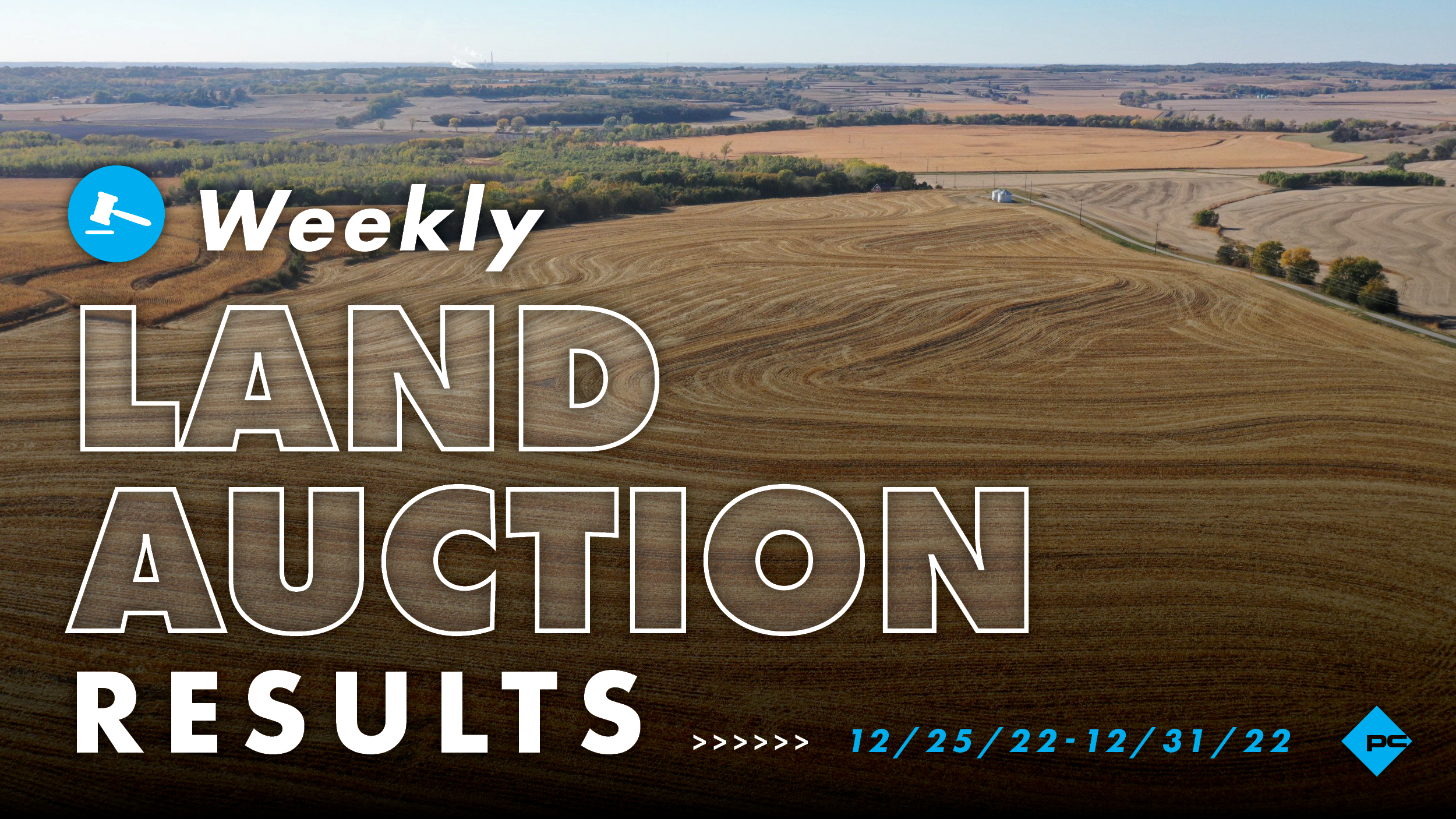 There were 30 tracts of land that sold December 25-31, 2022. Of the 3254 acres sold, 88% were tillable.
Iowa Results:
Tracts Sold: 30
Average $/Acre: $10,871
Average $/Tillable: $13,170
Average $/CSR2: $169
Change from Prior Week: +7%
Change from 2022 Q3: -7%
The high sale of the week went to a Madison County 40-acre cropland farm, bringing $16,050/acre or $186/CSR2.
Below is a chart tracking the weekly change of $/CSR2 from the first week of January to now.