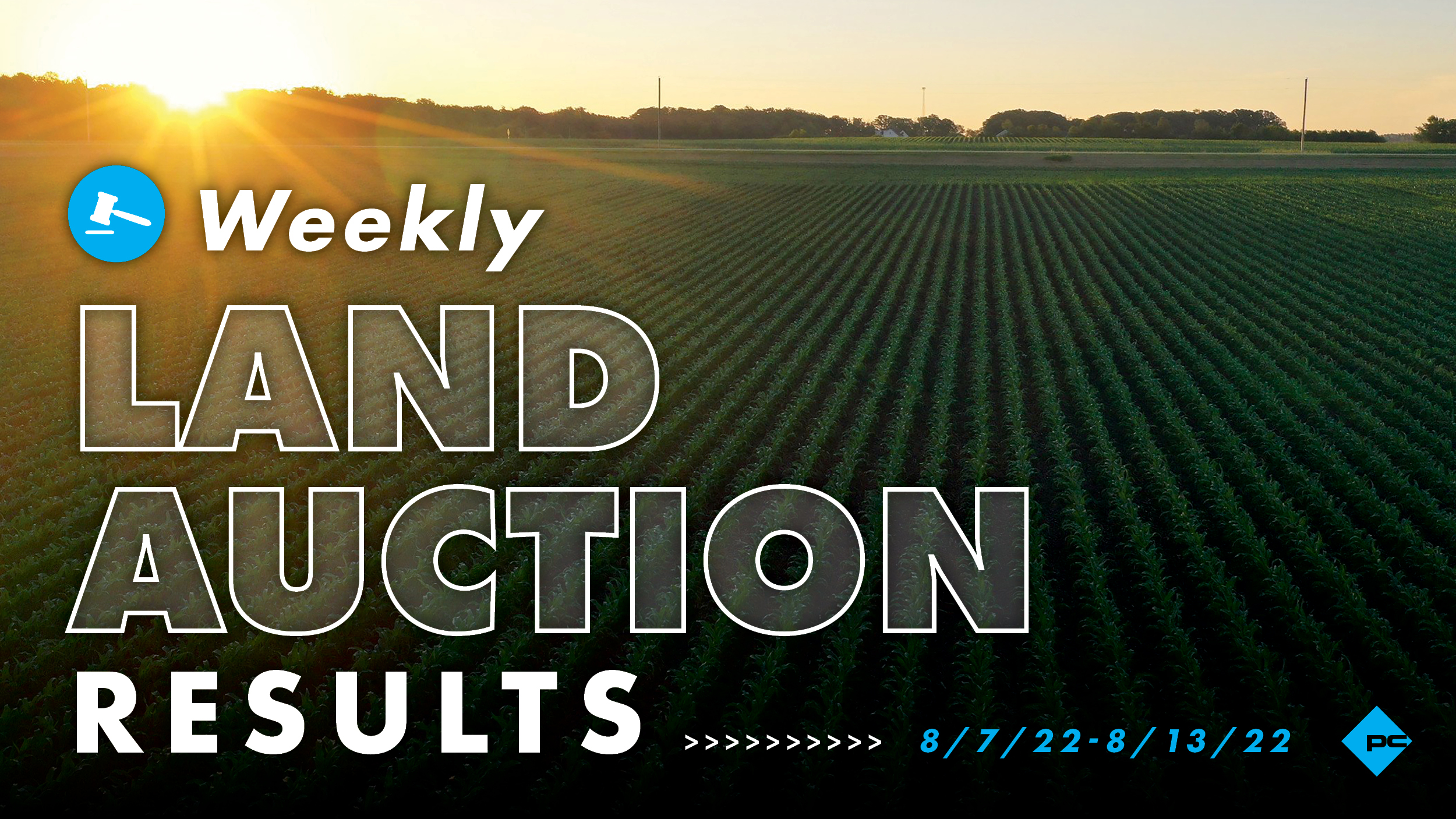 Iowa had 21 tracts sell at auction last week:
Average $/Acre: $12,857
Average $/Tillable: $14,534
Average $/CSR2: $182
Change from Prior Week: -1.71%
Change from 2022 Q2: -3%
The high $/acre sale of the week went to a Plymouth County 154.6 acre cropland farm, bringing $20,100/acre or $235/CSR2. The high $/CSR2 sale of the week went to another Plymouth County farm: 148 acres for $15,300/acre or $242/CSR2.
Below is a chart tracking the weekly change of $/CSR2 from the first week of January to present.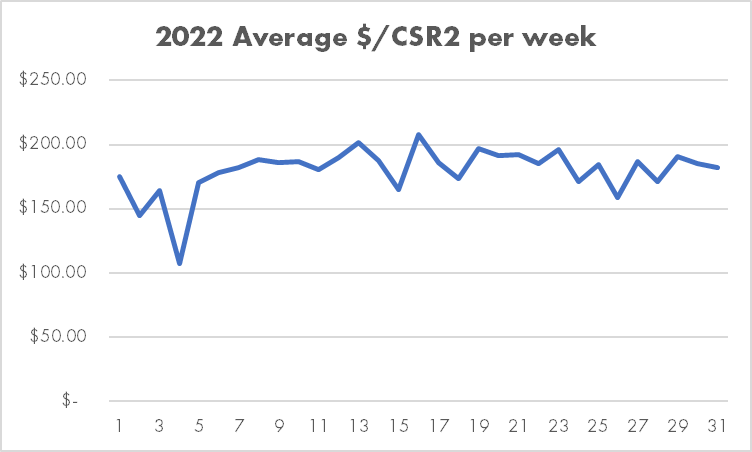 Minnesota Results:
Tracts Sold: 12
Average $/Acre: $10,549
Average $/Tillable: $10,948
Average $/PI: $218.15
Wisconsin Results:
Tracts Sold: 7
Average $/Acre: $10,671