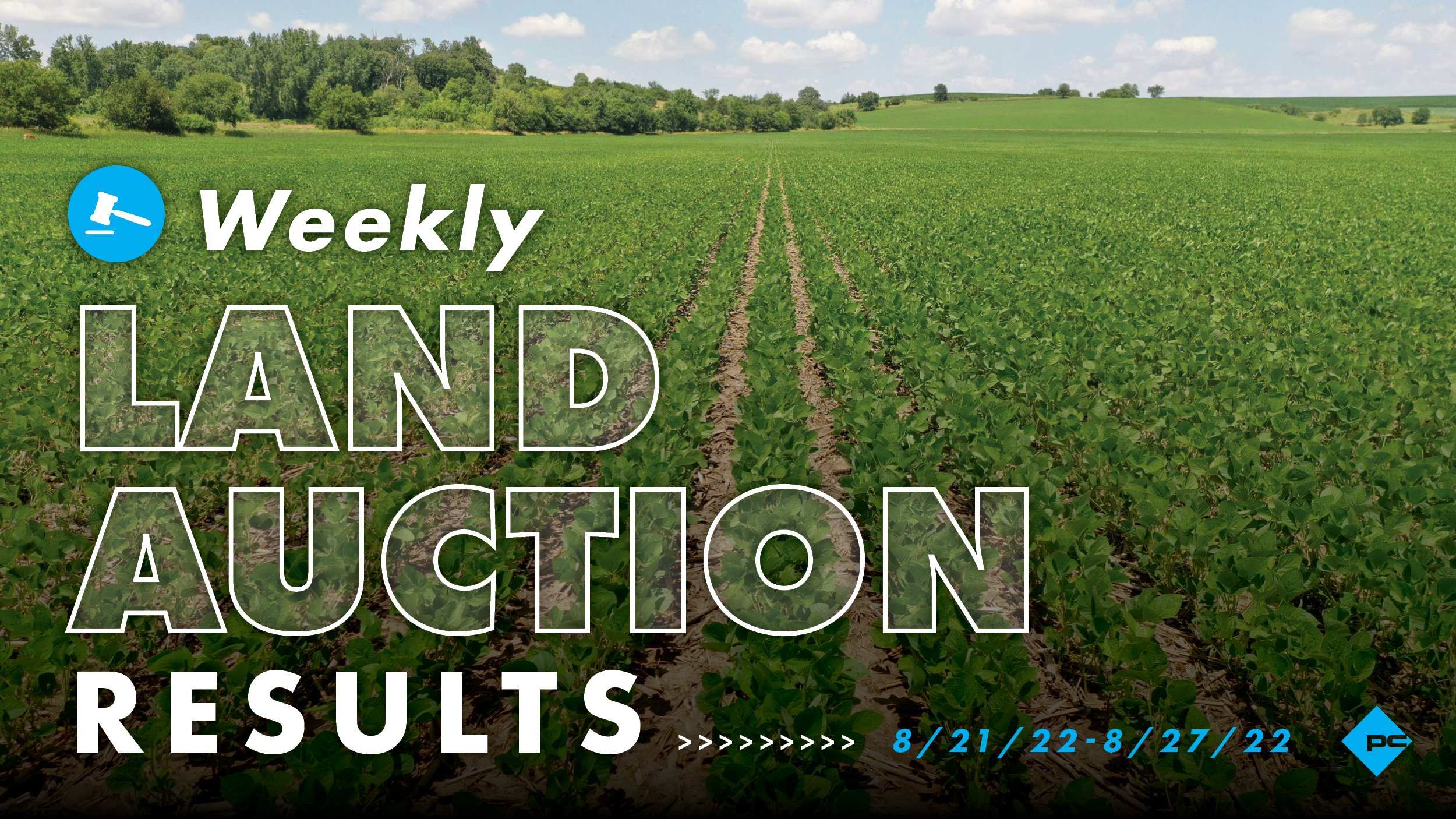 There were 28 tracts of land that sold at auction between August 21st and August 27th. During these auctions, there was a total of 2,638 acres available for purchase and of those acres, 88% were tillable acres.
Iowa Results:
Tracts Sold: 28
Average $/Acre: $12,540
Average $/Tillable: $13,911
Average $/CSR2: $182
Change from Prior Week: -7%
Change from 2022 Q2: -3%
The high $/acre sale of the week went to an Ida County 219.2 acre cropland farm, bringing $23,400/acre or $240/CSR2. The high $/CSR2 sale of the week went to a Dubuque County farm: 113.7 acres for $14,600/acre or $252/CSR2.
Below is a chart tracking the weekly change of $/CSR2 from the first week of January to now.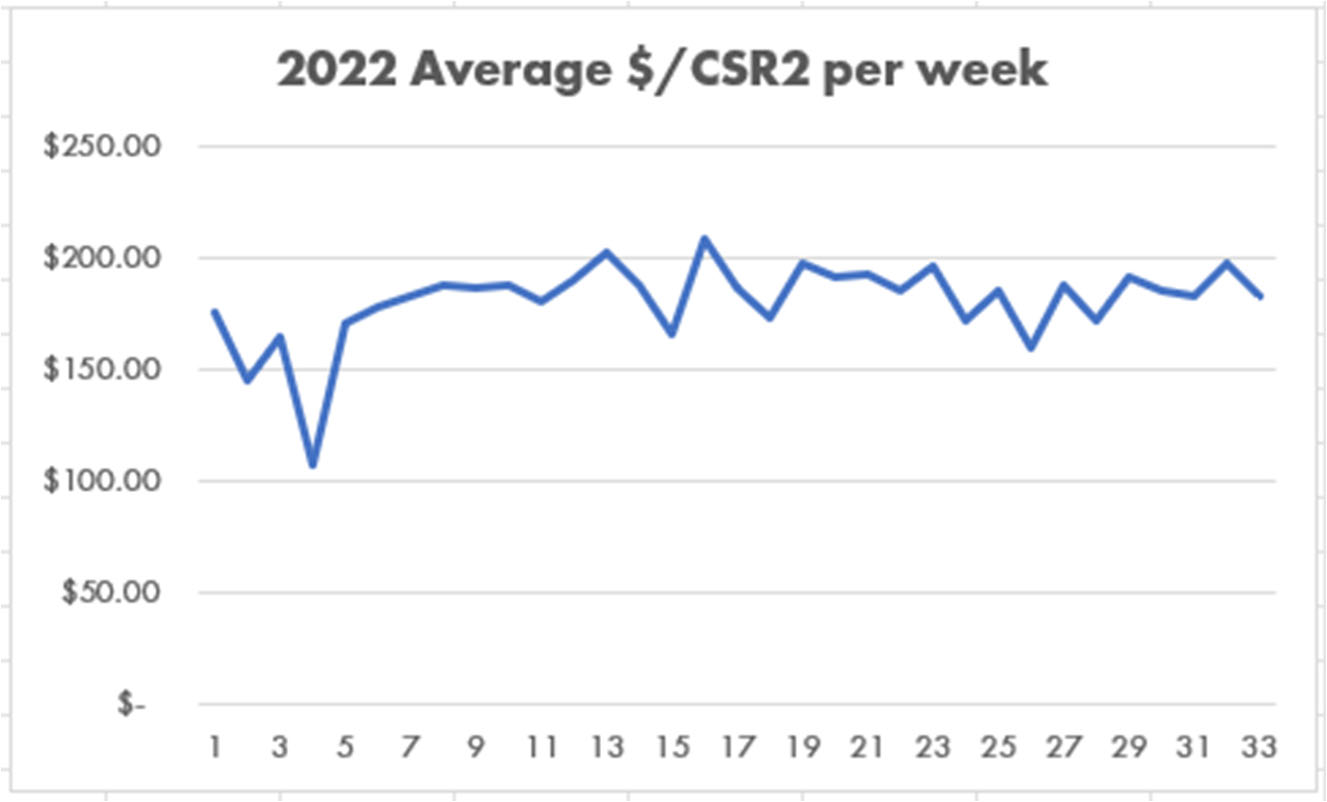 Illinois Results
Tracts Sold: 3
Average $/Acre: $17,800
Average $/Tillable: $n/a
Average $/PI: $n/a
Minnesota Results
Tracts Sold: 9
Average $/Acre: $6,493
Average $/Tillable: $8,452
Average $/PI: $97
Nebraska Results
Tracts Sold: 3
Average $/Acre: $3,308
Average $/Tillable: $n/a
Average $/PI: $n/a