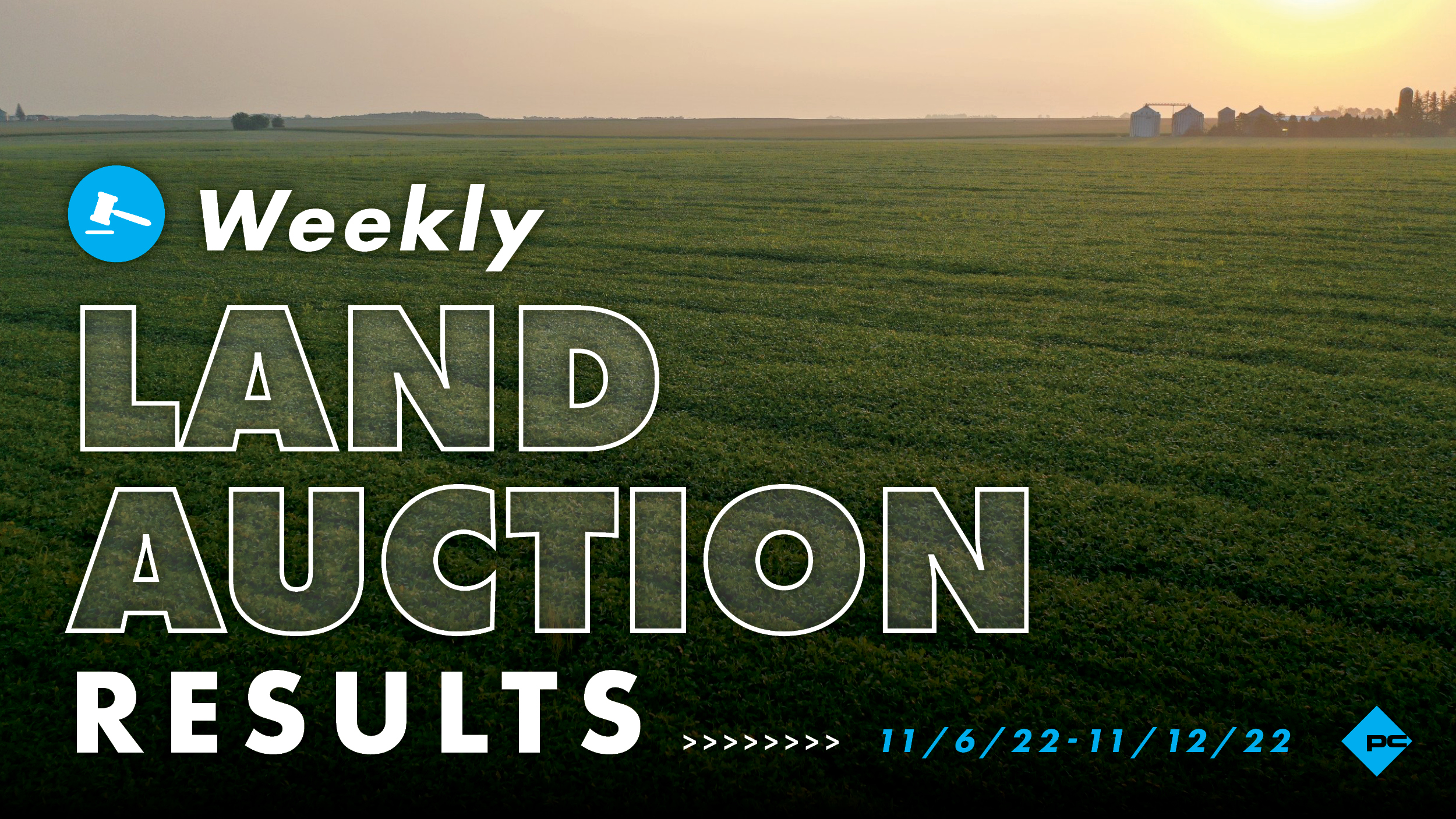 Though 45 tracts were offered November 6th-12th, only 40 sold the day of the auction. The average dollar per gross acres was $14,692, with an average dollar per tillable acre of $16,263 and average dollar per CSR2 of $189. Approximately 93% of the acres sold were tillable.
Iowa Results:
Tracts Sold: 40
Average $/Acre: $14,691
Average $/Tillable: $16,263
Average $/CSR2: $189
Change from Prior Week: +10%
Change from 2022 Q3: +5%
The big story of the week was a record-shattering Sioux County 73.2-acre auction with 99% tillable cropland and a CSR2 of 97 selling for $30,000/acre or $314/CSR2. Not only was this a record sale, but there was also no influence from a metro area, wind tower, or other notable influences.
Below is a chart tracking the weekly change of $/CSR2 from the first week of January to now.